PROJECT TYPE
Digital Strategy consulting, Art Direction, Film Concept, Film Crew, Post Production

Part 1 of 2: Aduno Image Film. Part two is the creation of the interactive presentation App
Challenge
The Aduno Group was looking for a way to translate the current presentation about their Digital Strategy into a format more accessible to the audience presented to. Young, fresh and urban in design yet in line with their corporate identity were key requests to achieve an instant understanding of their products and services.
A highly professional powerpoint presentation loaded with data and insights had the tendency to overwhelm the audience and was not suitable for all situations e.g. presenting one to one, small groups or on stage to a large plenum.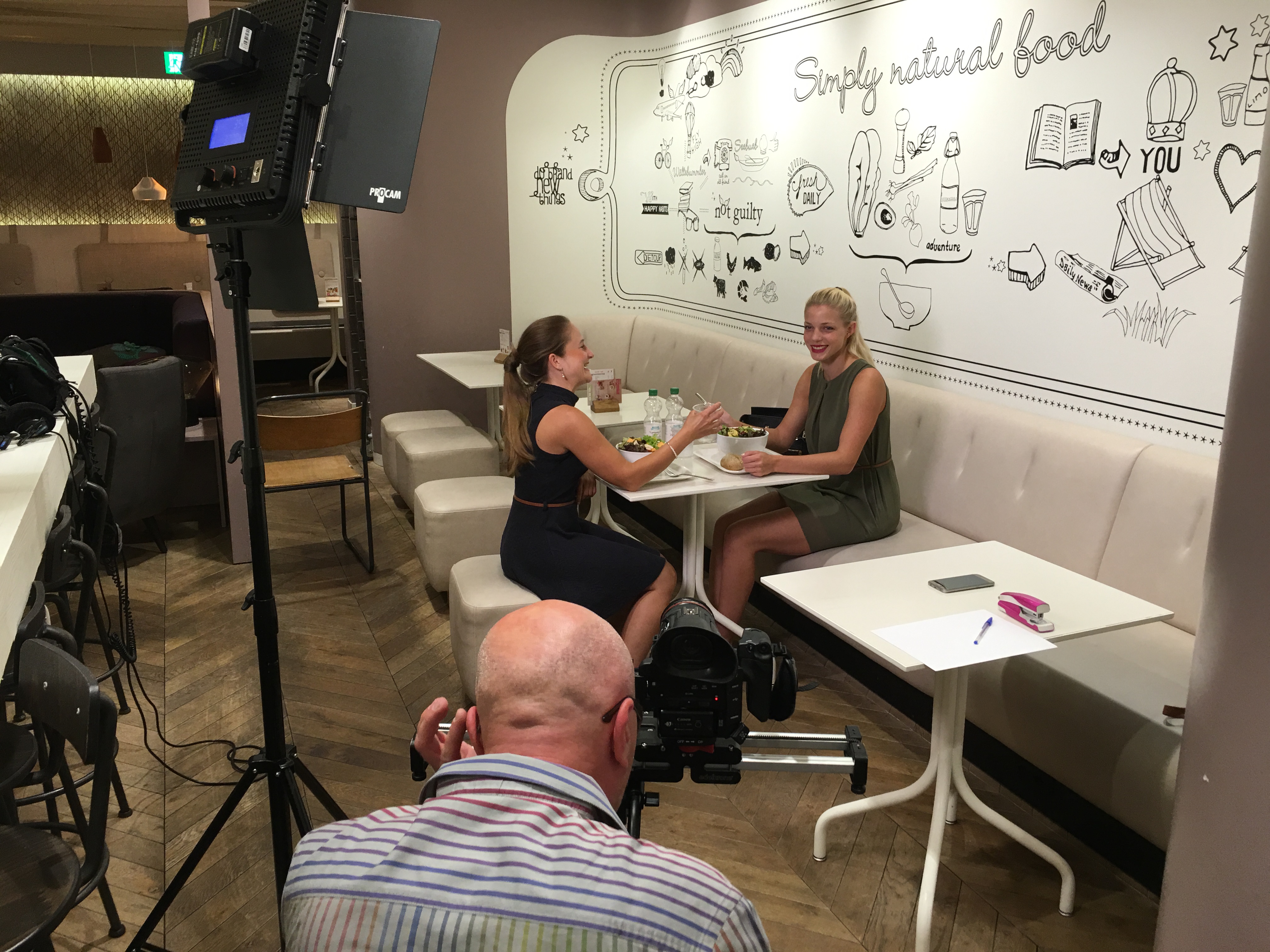 Our solution
In a two times half a day workshop we analyzed all the tools and processes currently in place.
We understood the complexity of the products and services of the Aduno Group and the need to explain them in detail with qualified facts and analysis.
At the same time we knew it was imminent to have a tool that feels more intuitive than a powerpoint presentation and allows for video introduction of each topic for easy entry into the subject.
The solution was our Dynamic Presentation for iPad combined with a tailor made Image Film in 7 chapters
We suggested a two step approach:
Create Image film

Creation of concept
Art Direction
Film Crew
Postproduction

Create iPad App with dynamic presentation

Interactive, clickable slides
Transformation of existing power point into new interactive format
Custom animations
Bespoke design
Create Image Film
This is part one of the Aduno 2016 client story where we write about the Image Film part of the Project:
After the two workshop afternoons we came up with a storyline that tells the real world use of the Aduno products and services.
We casted semi professional actors according to 3 personas given by Aduno and specified the which persona is using which services e.g. the young blonde lady is more likely to do a mobile onboarding for a new credit card in order to instantly use the mobile payment solution.
To get the young and urban style we decided to work with a fixed camera angle and fast cuts with only one single action or movement of the actors. To each of this action we assigned a signature sound repeating over the 7 chapters. This gave a certain rhythm and pace and let's the viewer focus more on the important parts of the payment processes.
We created 7 chapters, one for each service or product. In this blog you will only see the trailer with the key scenes cut into a power movie with the sound building up a rhythm that was custom designed by a sound engineer.
The pace was fast as we went from workshop over concept and shooting to final product in exactly one month due to the full 7 chapters had to be shown on the annual company meeting in September 2016.
More behind the scenes fotos
Thanks again ImpactHub for the sofa scene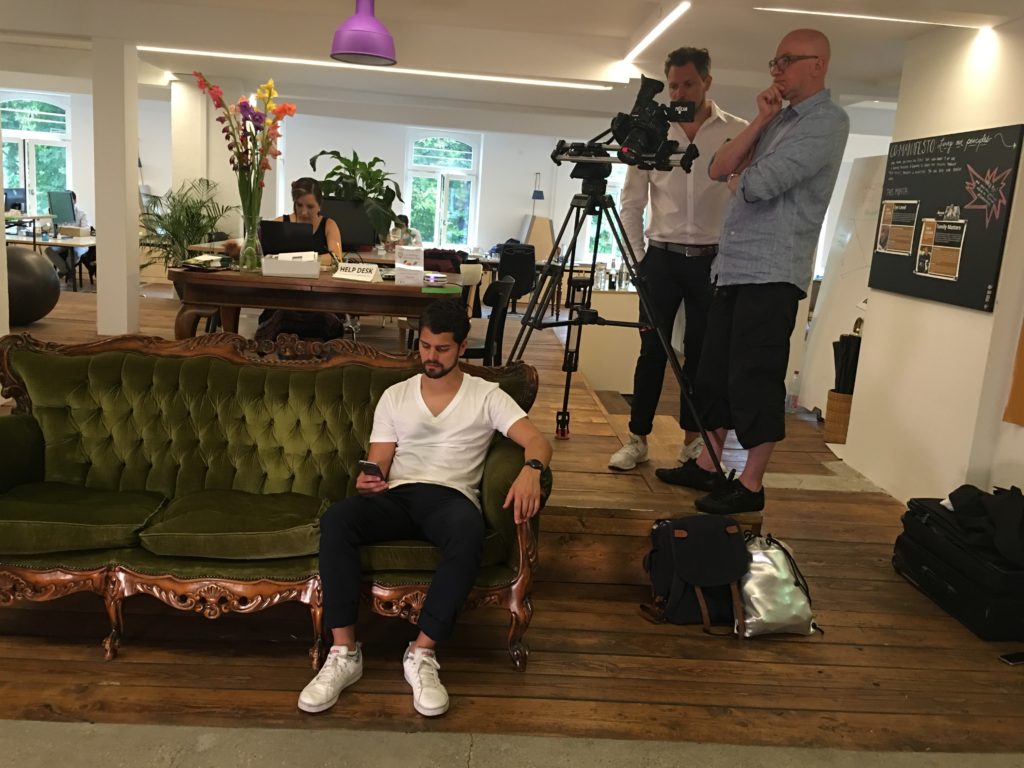 Early morning at Jelmoli
Our actors crowd at SBB Brezelkönig