PROJECT TYPE
iOS Development, Android Development, Unity 3D development

Challenge - AR watch app
Experience top watches on your wrist. Try it out yourself, find out your wrist size for the perfect fit with Augmented Reality. Get the AR watch App on our site
Open Swiss AR Watch App, point your phone at the wristband and see it in action.
Need a wristband? Send us an Email at watch@clickon.ch we ship it over to you by POST. Or download it and print yourself
Our Solution
The cylindrical tracking of the wristband wrapped around the wrist was a big challenge but we managed it with a custom tracking algorithm.
We applied high contrast patterns to the side of the logo on the wristband in order to have a continuous tracking flow when the user is turning the AR watch wristband.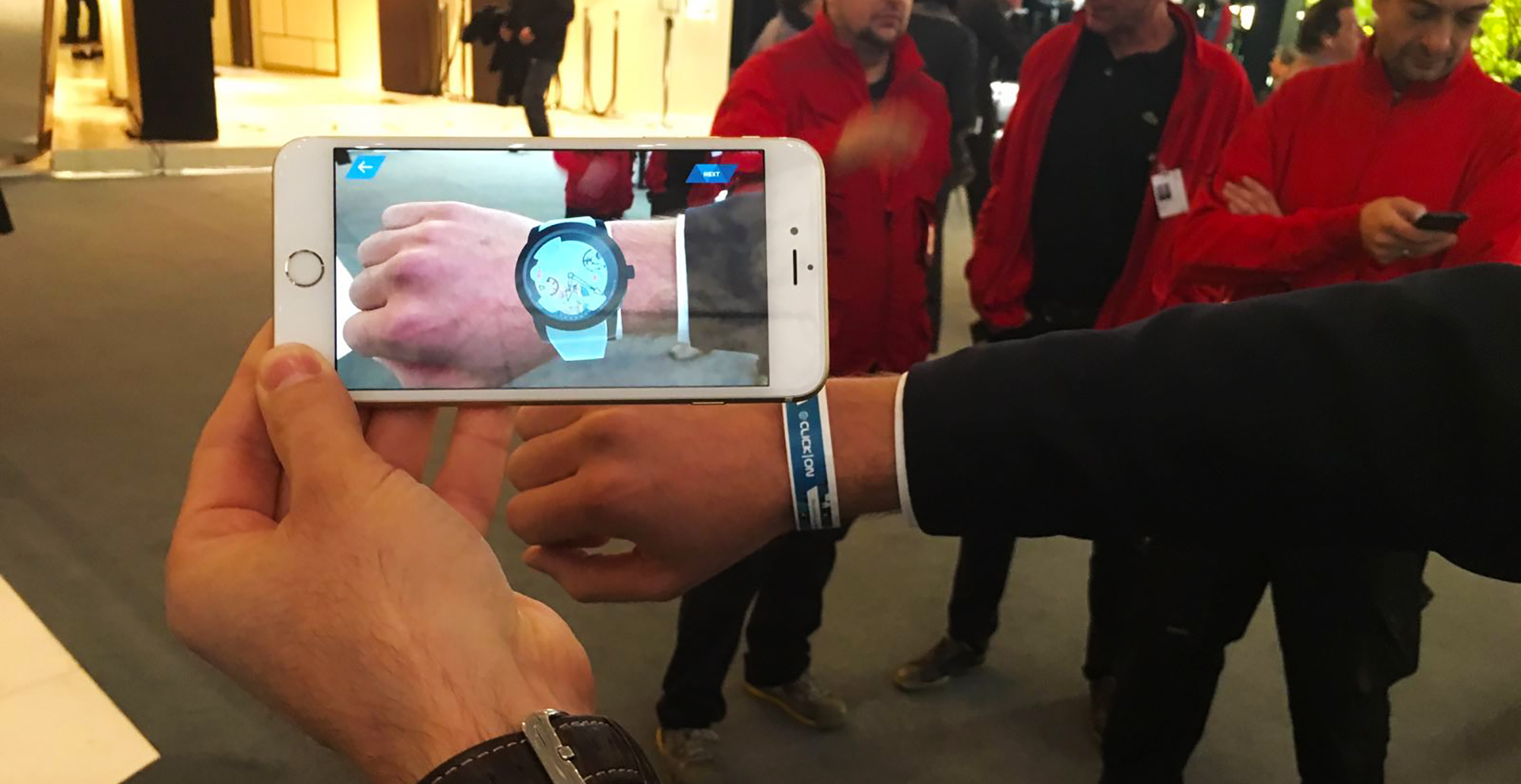 We help watch makers and jewellers worldwide to engage customers in the most innovative way, building Mobile Apps, new Augmented Reality tools and advanced ERP systems.