CLIENT
car4you AG
PROJECT TYPE
HTML5 Development, Web Development, Mobile Development

WHAT WE DID
UI/UX design, HTML5 Development, JavaScript Development, Google PageSpeed optimization, Multilingual setup, German, French and Italian, AdTech integration

Challenge
Car4you.ch is the second largest portal for new and used cars in Switzerland, with over 90'000 vehicle placements online.
Car4you wanted to optimize their portal for mobile devices and tablets, offering the best possible experience on iOS and Android smartphones.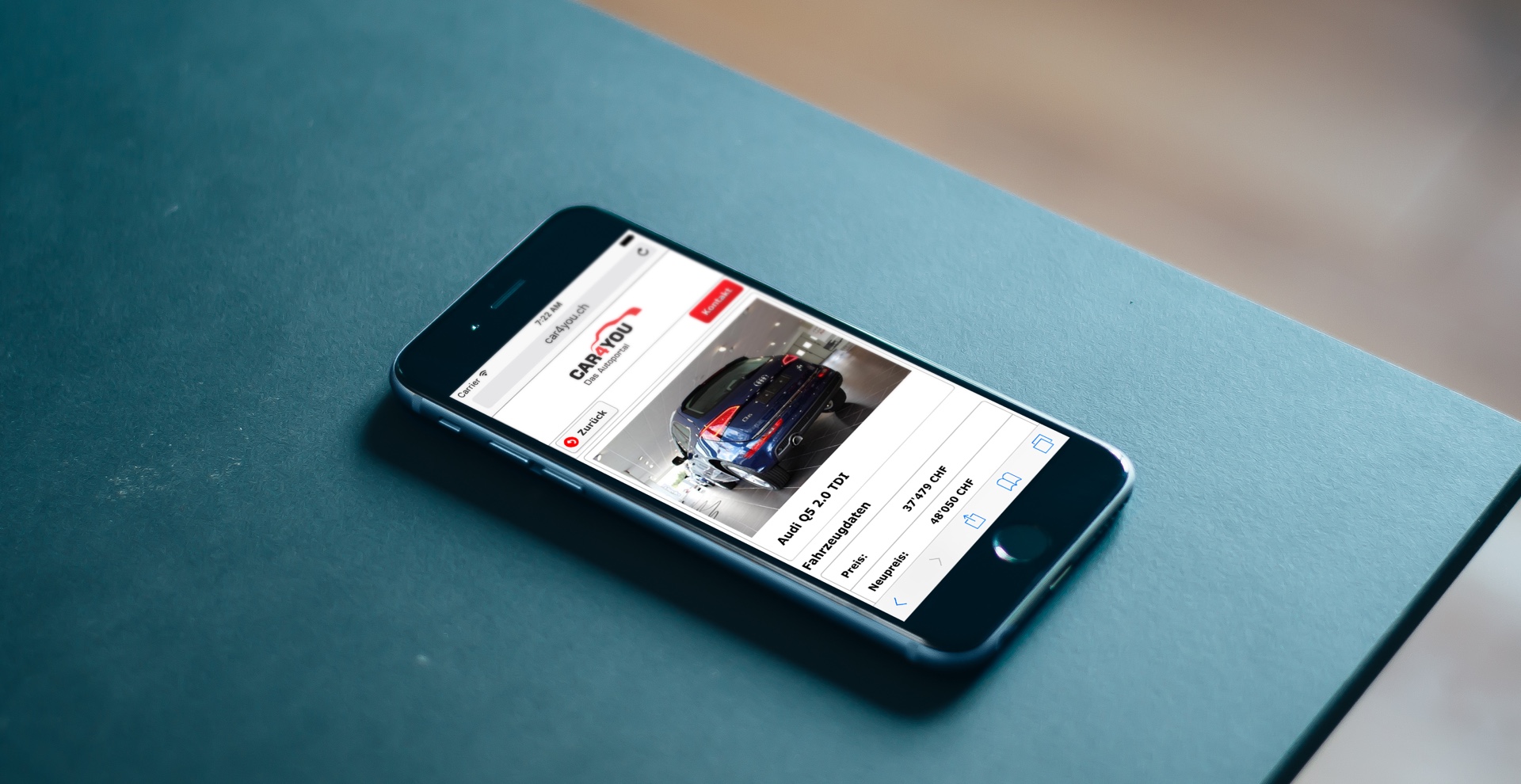 Consulting towards a digital Solution
Stand alone website for small screen devices with mobile traffic redirection from the main portal www.car4you.ch. Site in implemented in pure HTML5 and JavaScript without using additional libraries, focusing on load speed and user experience on Android and iOS devices. Site is running on NGINX web server with Varnish caching engine. Integration with the main portal (car4you.ch) is done over Web Services API.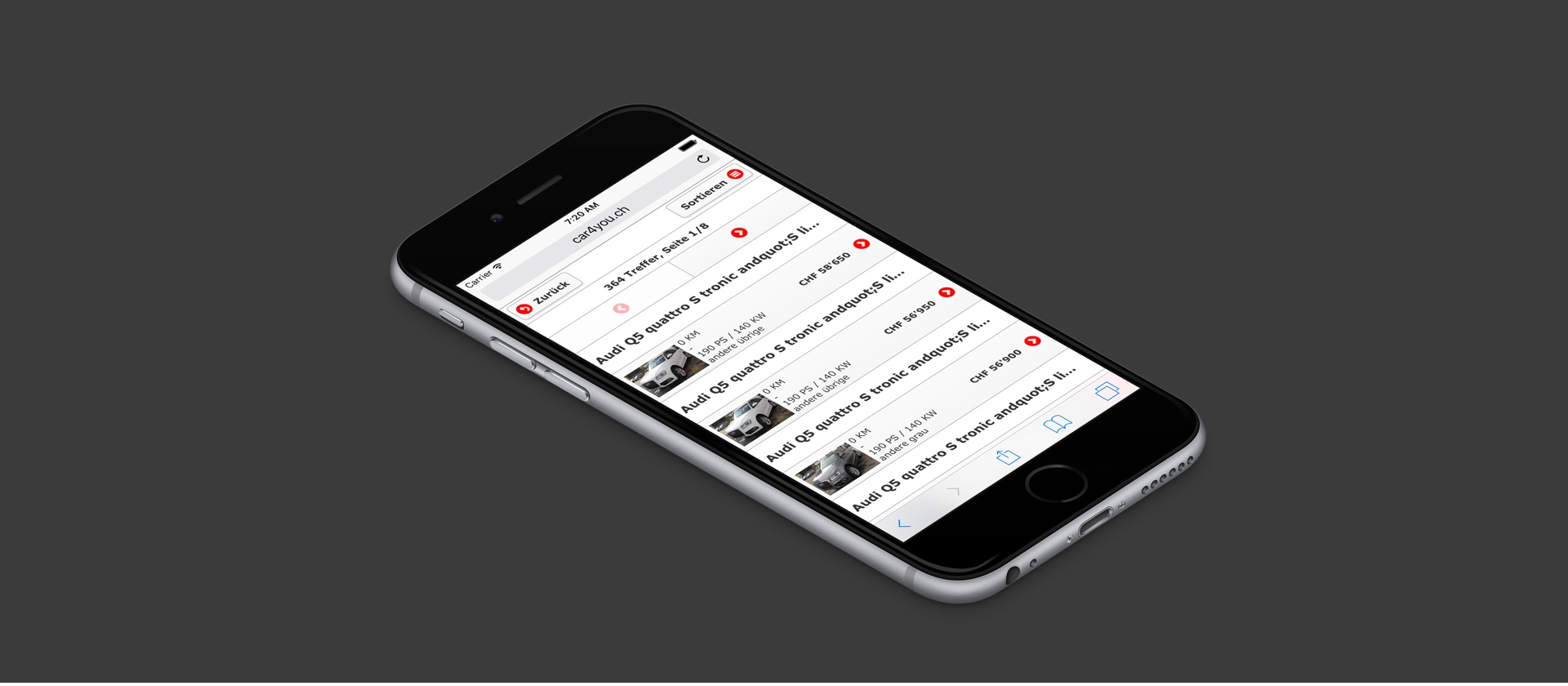 Our solution
Stand alone website for small screen devices with mobile traffic redirection from the main portal www.car4you.ch. Site in implemented in pure HTML5 and JavaScript without using additional libraries, focusing on load speed and user experience on Android and iOS devices. Site is running on NGINX web server with Varnish caching engine.
Integration with the main portal (car4you.ch) is done over Web Services API.
The results
Speed rating, rating 92 out of 100 on Google Page Insights

Mobile user experience rating 100 out of 100 on Google Page Insights 

SEO results for mobile browsing are 30% better (compared to the results of past 3 months)