CLIENT
Conelius Kistler
PROJECT TYPE
Website, CI Design
WHAT WE DID
Rapid Prototyping for fast CI design iterations, UI/UX design, WordPress Backend, Timeline, Animation of Golden Wave Polygon Pattern, Web Development
Challenge
For every new business, like corneliuskistler.ch – the future of yachting, one of the most efficient and important marketing tools remains a good web presence.
The main challenge with this project lay in the rather tight deadline to deliver before the Boatshow Boot 2016 in Düsseldorf.
Custom design and high expectations on unique branding underlined the need to set up a team with multiple skill sets.
The core requirements:
Develop a Corporate Identity that is next generation for the yacht business but underlines trust and seriosity

Animation design that looks high quality but does not compromise page speed

Fast delivery on a tight deadline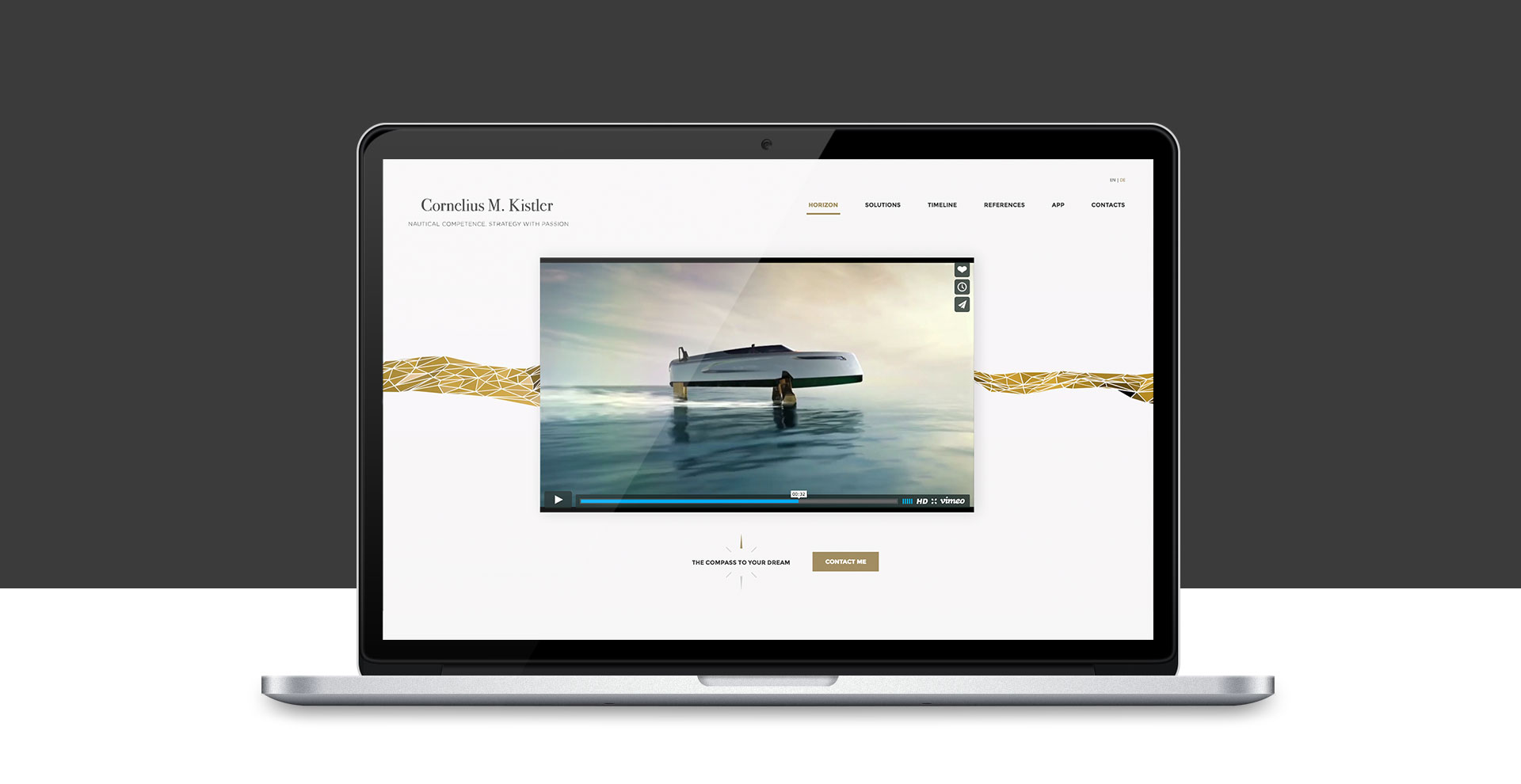 Consulting towards a digital Solution
ClickOn's lead designer Povilas quickly understood it was mandatory to set up a design process that allowed for rapid prototyping and easy management of comments for each iteration in order to deliver on the challenging deadline.
A team consisting of UI/UX designer, animation expert and front end developer took on the challenge to think outside of the box and find creative solutions to achieve the desired goals in the given timeframe of a few days.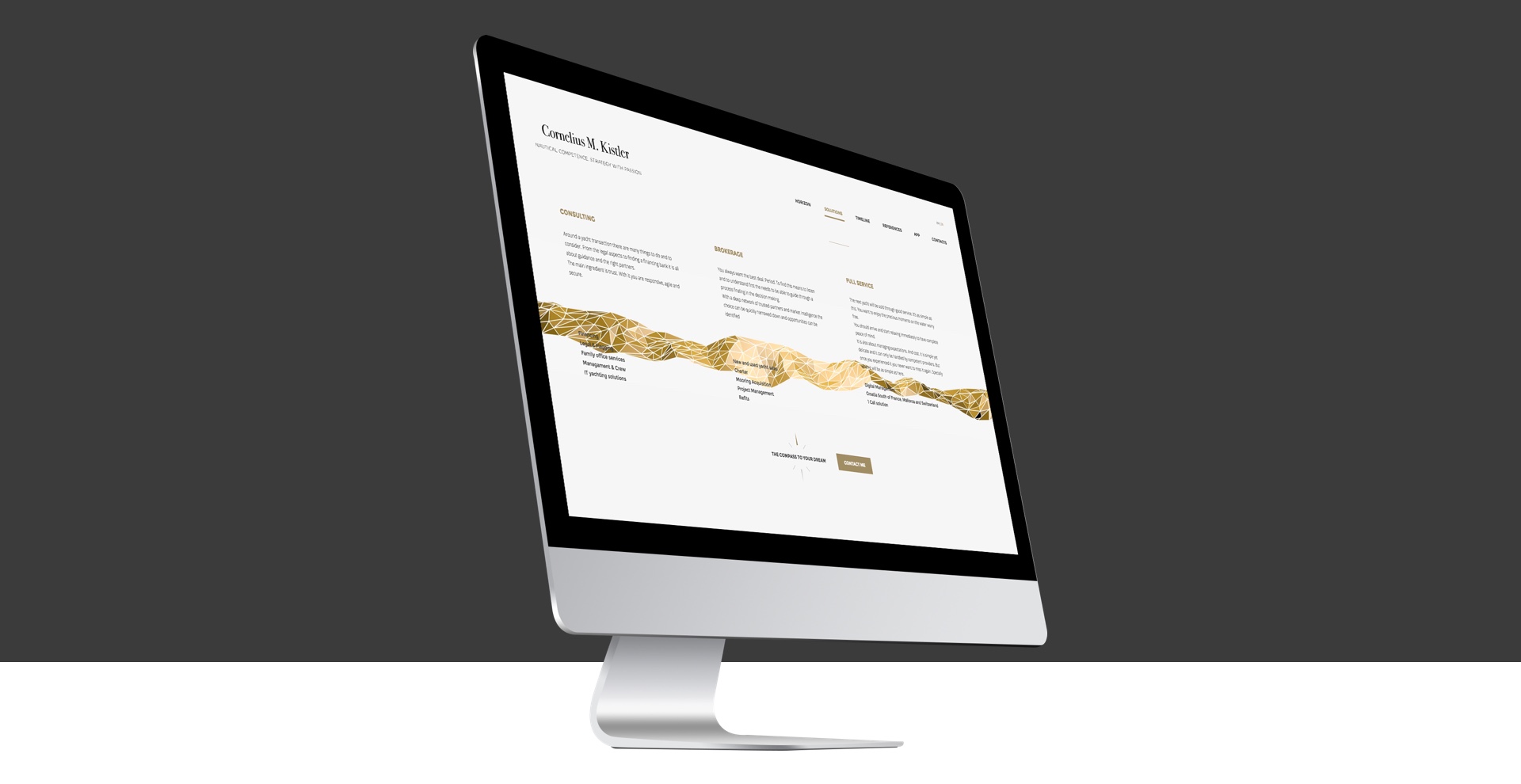 Our solution
As time was a scarce ressource we decided to go for a hardcoded content website and integrate the WordPress Plugin at a later stage.
With the idea of a wave pattern consisting of multiple polygon shaped structures coming from the client the design team was able to quickly iterate in to what is now the golden wave pattern.
The results
Corporate Identity is unique, high quality look & feel and works for all media

Website was delivered on time and with the desired animation effect

Even Businesscards could be designed and printed in time