To create guests CSV in Google Sheets you will first need to setup your Google Account,  you can do this easier here, this page also contains some basic information about Google Sheets features.
We strongly recommend using our Google Sheets template to get started. Open and examine the template in Google Sheets, it will look like shown in the screenshot below. Feel freed to extend this template, add your own guests, rename it etc.

After filling in guests details you must go to File->Download as->Comma separated values (.csv current sheet) and download your guests CSV file.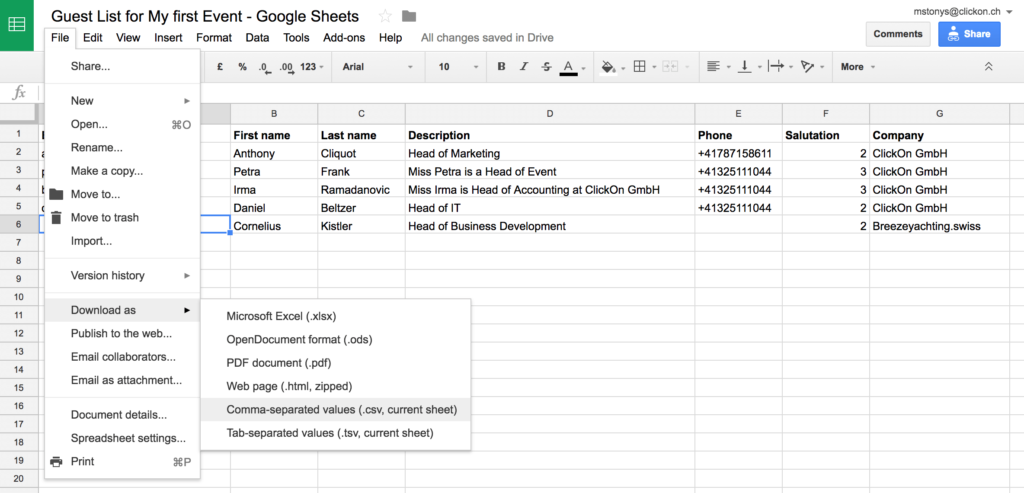 Once you have your guests CVS file you can load it to the App using.