CLIENT
Marcus Knight PGA
WHAT WE DID
UI/UX design, Design of Logo, Design of Corporate Identity, Design of Print Material, Consulting
Challenge
Marcus came to us, asking for an "AMAZING" website so that his customer could stay tuned, be able to find information about golf trips that he organize during winter as well as booking them. Another idea was to allow his visitors to sell and buy clubs online. For Marcus another important factor was to be able to manage the site by himself, once the design phase would be over. The golf professional wanted us to integrate the great online booking tool for golf classes http://www.meandmypro.de/ With this great idea we already a solid base to start developing a concept for his new website. After analyzing the golf sector we found out that most web site were really old fashioned, not professional and not adapted for today's technology.
In order to make his website amazing we agreed on using a very modern and visual-centered design to show that golf is all about emotion. The first challenge we encountered was that Marcus had no CI at all and not even a usable logo. Additionally the whole project had a tight deadline of one month as it was paramount for him to have his website ready before a press release.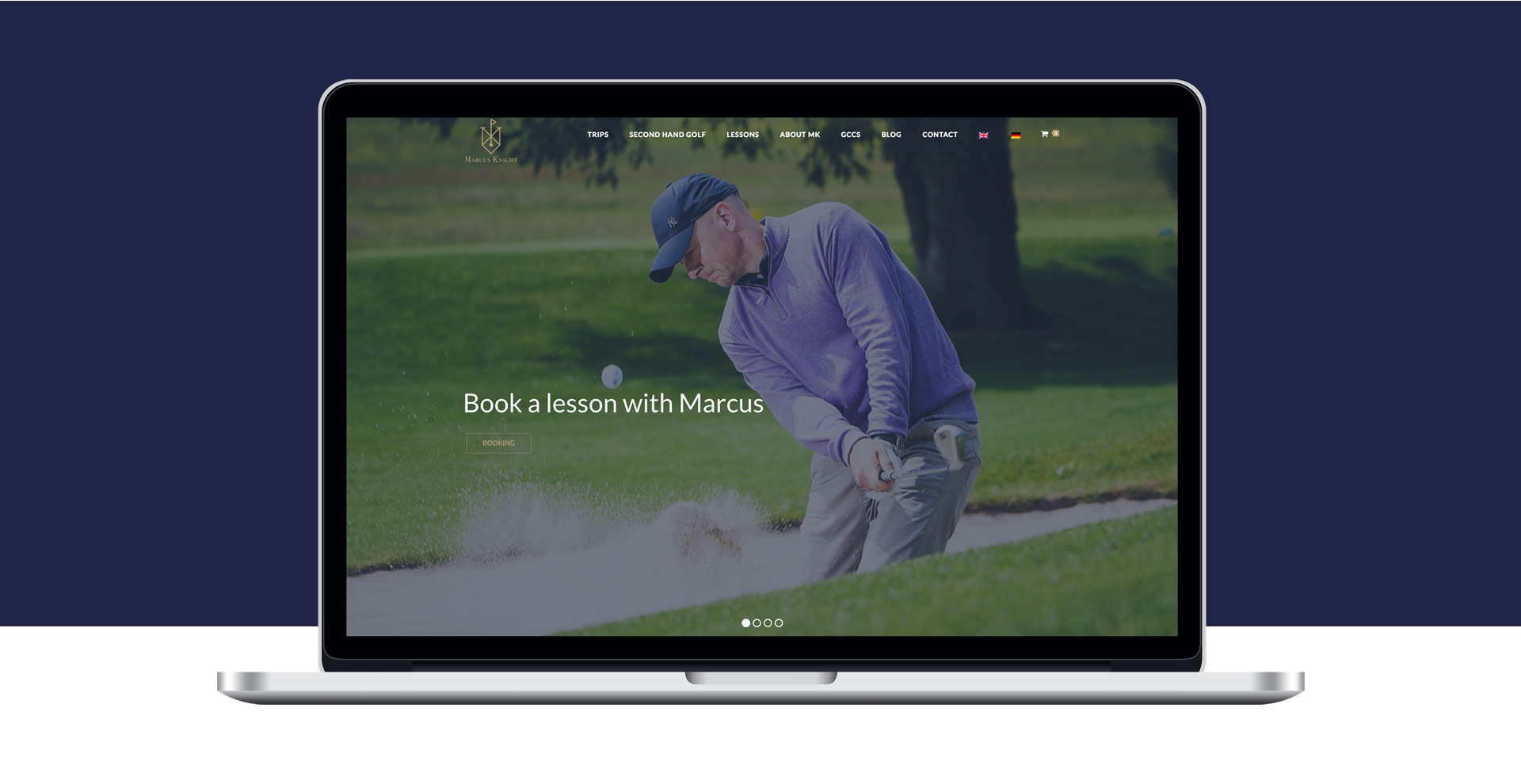 Consulting towards a digital Solution:
We opted for a WordPress CMS in order to provide Marcus a simple tool he could manage himself later. After a couple of meeting and call we understood the atmosphere the website and the new corporate identity should create : Elegant just like our British client, as stylish as his customers and exclusive like the golfclub he is working at.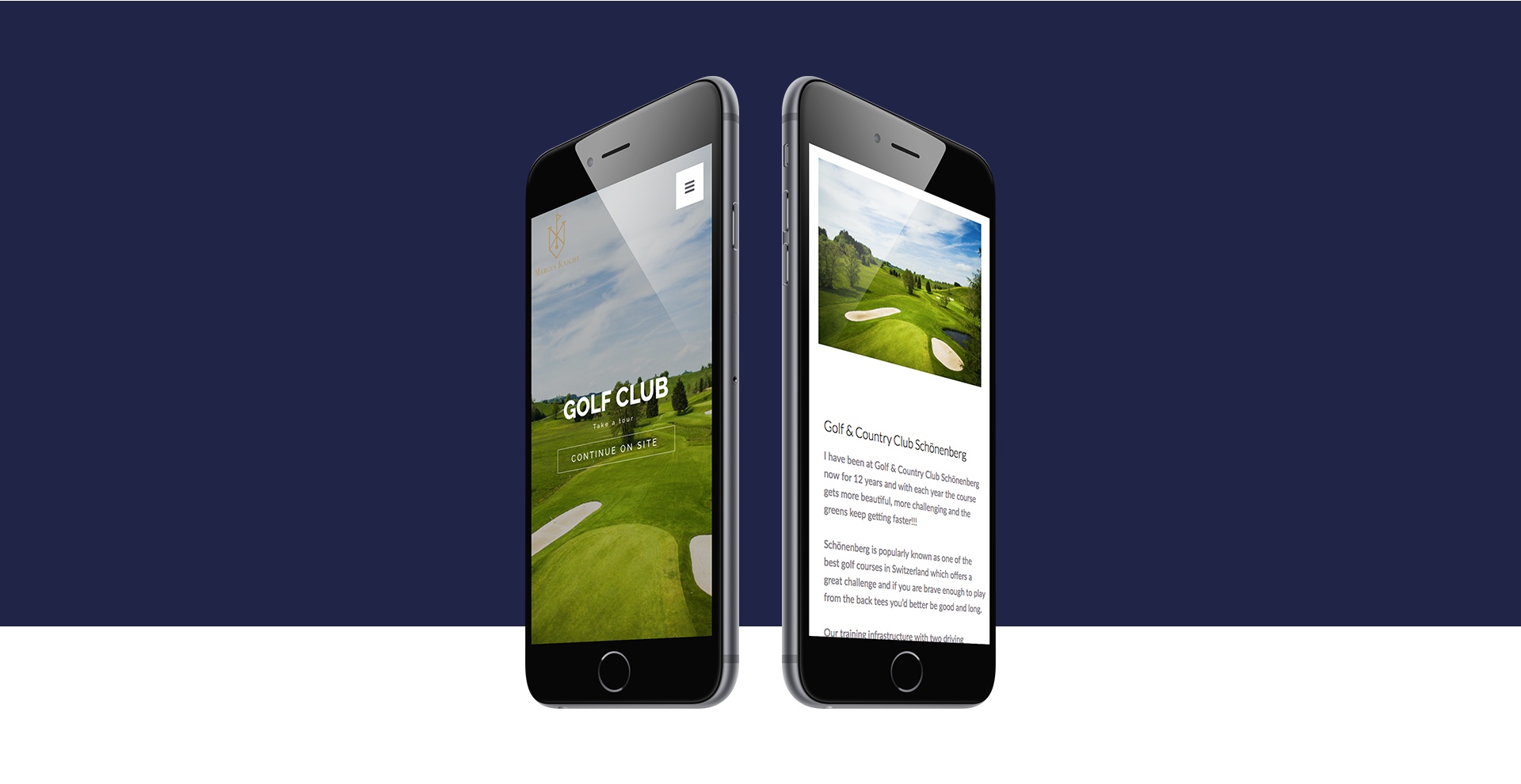 Our Solution
We started with the design of the logo and really fast we found something really simple and classy, then with the help of Marcus we agreed on a color code that would suit his taste. Gold and Navy Blue it is ! And we set up within 2 days a coming soon page with a countdown to keep Marcus's fans waiting. The WordPress CMS was set up relatively fast and most of the communication was ad hoc even sometimes going through Whatsapp which was not optimal. The pressure went higher as some team member went on holidays. But at the end we managed to deliver a fancy looking product !
Results
Picture is worth a thousand words, BEFORE ClickOn // AFTER ClickOn