CLIENT
BENU
PROJECT TYPE
Web Development
WHAT WE DID
UI/UX design, Webdesign, New CMS, Content marketing platform

Challenge
BENU pharmacies SA group wanted to make their website responsive, and in order to simplify the content management change the CMS to a more modern tool than Typo3. Additionally the current platform was very static in the sense that the content was not up to date since no section provided news about the company and their pharmacies. As for many other company the challenge for B2C businesses that have point of sales in the 3 linguistic region of Switzerland is that the site and the content management platform must provide multi language management in French, German and Italian.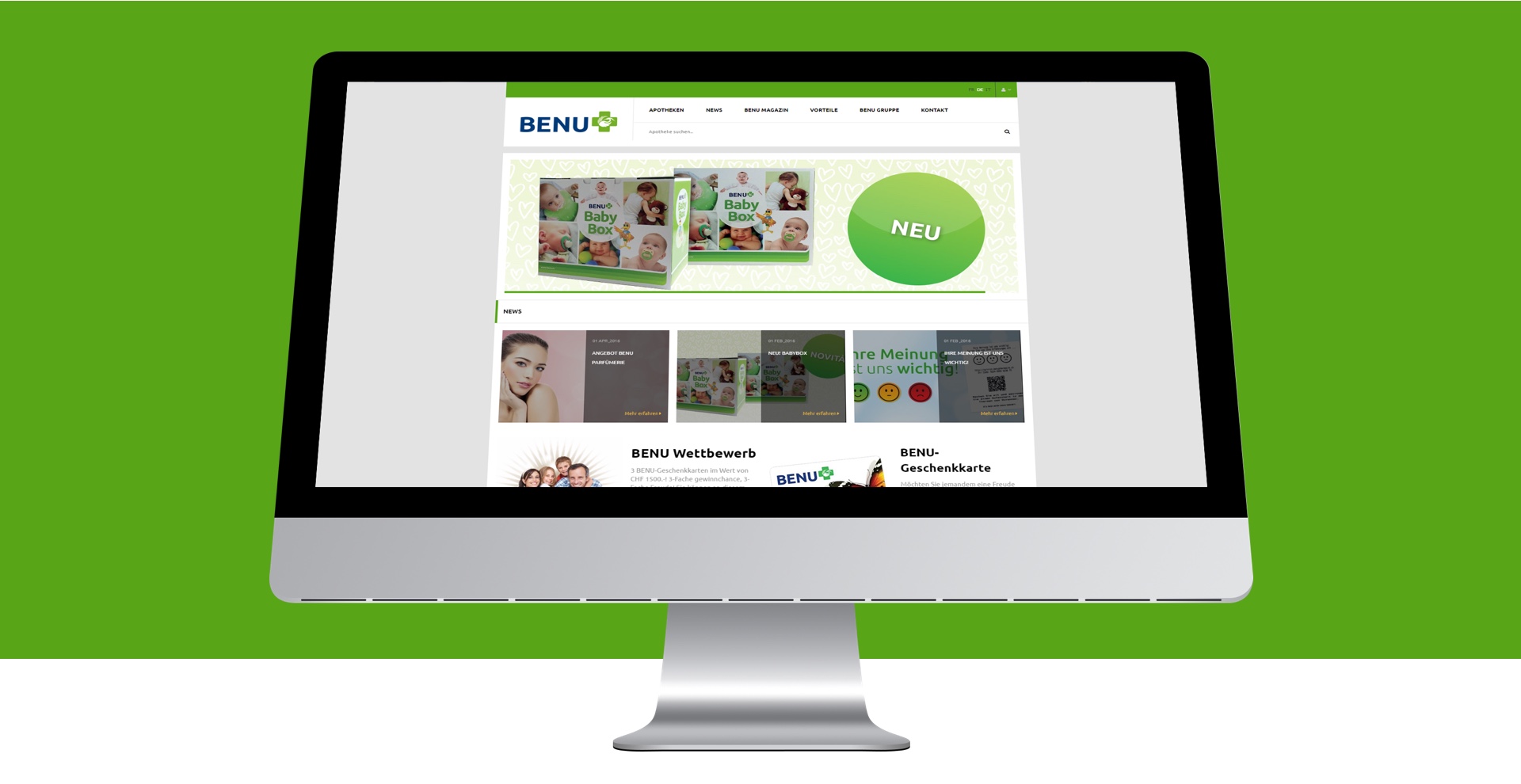 Consulting towards a digital Solution
ClickOn suggested a change of CMS from Typo3 as the design and the user friendliness had become important factors for the marketing department of BENU. After the installation of Google Analytics Clickon could find out the metric behind the website to understand if the navigation layer and structure was correct and making sense. The targeting of certain page such as the job section and the list of pharmacies with contact information provided us the information that the concept of the pharmacies list needed to be improved especially where mobile device had a very high bouncing rate.
Our solution
ClickOn developed a new website with a WordPress CMS, to help the content manager have a better and more user friendly platform. The enthusiasm created by the new platform was real and needed for the larger amount of content creation required to make the news section of the website more engaging for the customer and the people browsing the site. The news overview page of the pharmacies was made in a moderner design in which the customer can with the help of a map and the search function find the nearest pharmacy. In a second Step the CMS became a centralized tool to manage the content of the app and the website simultaneously increasing the efficiency of content management.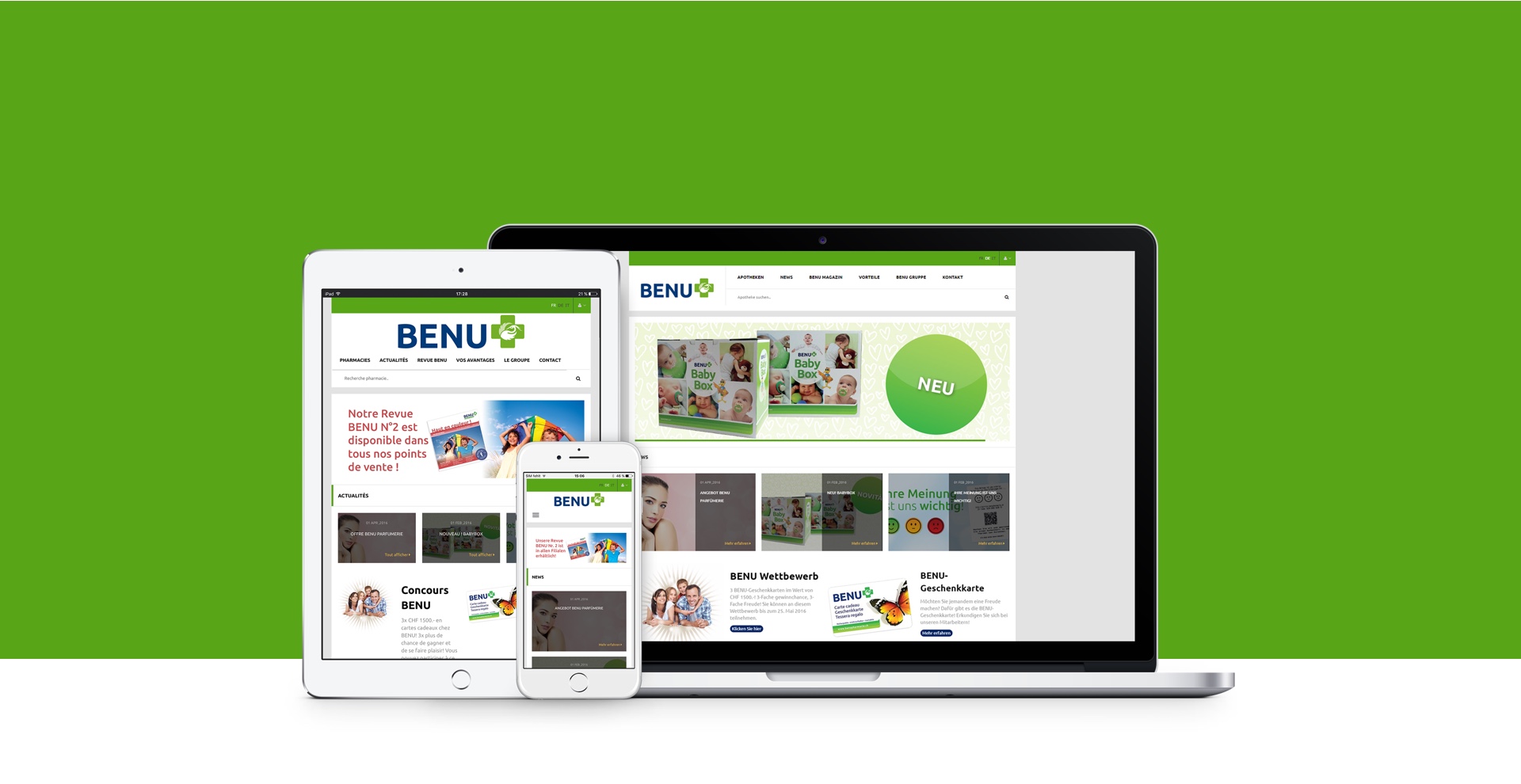 The results
The bouncing rate of the site went down of 45% within the 5 first months

Content management time spent divided by 2

Average time spent on the website has increased of 3 minutes