Custobar - The only marketing platform for retail
Custobar is the only sales and marketing platform designed with retail at heart from the very beginning. Simply stated, we gather all your customer, sales and product data from every source, and put it where it's most powerful – in your hands.
Custobar thrives on your personnel's expert knowledge. Leverage their expertise to create the most effective segments and product recommendations, and encourage them to make multi-channel campaigns regularly – it's both fun and immensely rewarding.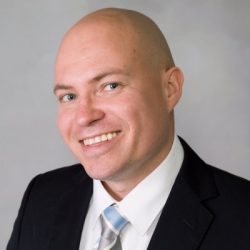 Head of Business Development
With a simple interface and a highly effective degree of automation, you'll be able to reach out to customers in the way that suits them best – telling them about the products and promotions you can be sure they'll want to hear about.
Your customers are individuals, treat them that way.
Custobar provides essential features for omnichannels campaigns that generate sales.
Custobar's core features include:
Easy and intuitive segmentation tool

AI based product recommendations

360

°

view of all customers transactions

Easy and intuitive omni-channel campaign management

Triggered and automated messages

Open API to import existing data easily from different sources

Several different solutions to identify the customer in the physical store
Whatever customers do in your stores, on your site, and in each of your sales and marketing channels, Custobar is listening. This is a retailer's dream, providing the complete picture of your customers, how they browse, and how they buy.
We analyze your data automatically, and then put it to work for you. Use Custobar to predict – with a high degree of accuracy – your customer's next potential purchase.
Custobar generates campaign segments based on how your customers shop, how they respond to marketing in different media; and how they behave online. This allows you to reach out to them in the way they'll best respond to.
Track the results in actual sales numbers – making it easy to repeat successful campaigns – seasonally, for example, or automated for regular dispatch – making improvements as you go.