Virtual and Augmented Reality Speech at GDI #Trendday 2017
Our Managing Partner and Business Developer, Cornelius Kistler, was invited by the Gottlieb Duttweiler Institute (GDI) on 13th Trend Day 2017 to talk about Virtual Reality, Augmented Reality or as a whole development direction simply Mixed Reality in front of 300 CEOs.
Lecture by Cornelius Kistler, March 2017
I was thinking about stepping in front of you with the Hololens dressed up today and I wasn't sure how that would affect you.
This brings us to one of the most important issues of all.
What do we want to trigger for users, customers and employees? How do these new technologies work? Which questions do you have to ask yourself?
It is important to me personally that you deal with the topic of Virtual Reality, Augmented Reality or mixed Reality as a whole.
It's a bit like the apps when the first iPhone came out: lots of chances, big visions and after the first hype a little sobering.
You have to ask yourself the right questions today in order to take advantage of the opportunities that Mixed Reality offers for your company tomorrow.
In the next 6 minutes, i. e. 5 more minutes, I will show you what is already being implemented today, in 2017, on the basis of three locations.
At the moment, the focus of the experts is on the fast development of the hardware and the first movers.
It is not a question which device can do what, but rather which content is displayed on it and what effect can be achieved for the user.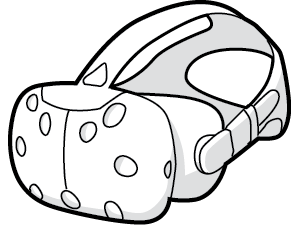 The Taiwanese phone manufacturer teamed up with game maker Valve Software to launch a high-end headset, the HTC Vive.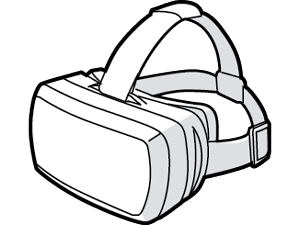 The most famous and the one who started the big VR race. Initially funded via Kickstarter, Facebook acquired it for 2 billion USD.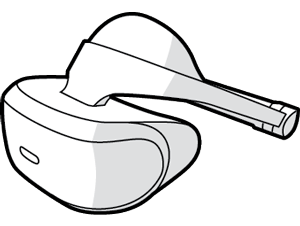 Unlike the Rift and the Vive, Sony PlayStation VR is designed to work with its own game console which more than 36 million people already own.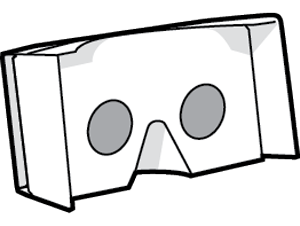 Google created Cardboard, its cheap assemble-it-yourself viewer, to bring virtual reality to the masses via their smartphones.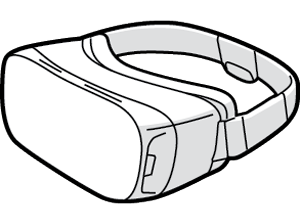 The Gear VR straps a Galaxy smartphone (new models only) to your head to deliver games and apps all powered by Oculus software.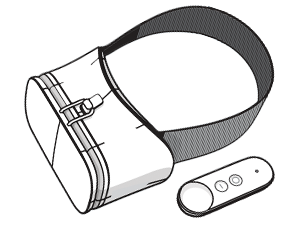 After launching first with the cheap and boxy cardboard, Google now approaches with comfort, style and soft materials.
Before we look at the locations, we have to differentiate between three technologies:
All of this will develop into mixed reality, and by 2019 such glasses will be able to provide a smooth transition from a completely virtual world to an enriched reality.
There are still technical limits to the implementation of complex content, but these overcome hand in hand with the exhaustion of the First Movers Advantage.
How are these technologies already being used today?
1. The first place of use is about making a product experienceable:
Existing products like a yacht, a holiday destination or a production facility can be experienced in all visual details with a 360 degree walk through, you are right in the middle of it. The user saves the time of arrival and can make quicker decisions.
Such productions can be realized comparatively inexpensively.
More complex is real virtual reality with 3D design, where everything from single products to complete worlds can be created and configured, which does not yet exist in real life.
Often already existing 3D data from the design department can be used.
2. The 2nd case deals with trade fairs and showrooms
Thanks to mobile glasses, such as the Hololens, demos can also be managed at the customer's premises or showrooms and exhibition stands can be easily extended virtually.
At a watch and jewellery fair, empty pedestals with AR glasses are exhibited. This arouses the curiosity of the visitors and as soon as they put on their glasses or launch a special app on their mobile phone, they see a 3D model floating in front of them on the platform. The watch can now be disassembled into the most important complications and individual details can be viewed.
The customer experiences the USP of the watch, the complex mechanical movement, much more real and intuitive than through 2 dimensional images or videos; he can walk around the hologram, rotate it, zoom in with his head or zoom in with a gesture.
3. The third location is decisions for trainings and groups.
Large companies want to convey complex issues quickly and easily to new employees or customers, with measurable results.
Mixed Reality can work wonders here. In a Virtual Reality Room, dangerous work steps can be trained in a very real way without endangering the participants or a plant can be optimised by virtual test runs before construction.
Playfully, on boarding can take place in every part of the world, all you need is a conference room and mixed reality glasses. In Australia, for example, track workers are trained in handling high-voltage switches and crane operators for ocean freighters.
There are many other examples from the fields of education, art, and games, also sports events offer an enormous potential.
The possibilities are truly unlimited.
What does this mean for your company?
In 2017, the First Mover Advantage still exists in almost every industry and wow effects are achieved with simple means. But this advantage is soon over, and then it's time to guide the user, your customers and employees through an interactive experience with intelligent storytelling.
Every manager and entrepreneur will ask themselves the fundamental question of how this new technology can reduce costs and optimize profits.
In addition to this, ladies and gentlemen, you don't have to think out of the box this time, but take your existing product or service and make it more tangible for your customers than ever before.