VR Travel Experience for disabled people
This year we cooperated with Whitney Gong, a student from HTW Chur.
Whitney conducted a research to find out what impact VR technology has on disabled people. How do they engage with the technology and what are their experiences. Below you will find a short summary of her research (thanks Whitney for letting us publish this!).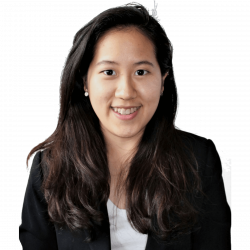 How can VR travel experience be incorporated with physical rehabilitation?
As a student from HTW Chur, I am writing my bachelor thesis on the topic "How can VR travel experience be incorporated with physical rehabilitation?", which is supported from both SMA Schweiz and ClickOn providing technical support and also their industry knowledge.
Part of the research includes a VR tryout on candidates with physical disabilities. I had the privilege to work with 3 SMA (Spinal Muscular Atrophy) patients. Our goal was to provide them a virtual experience of traveling to their dream destinations and other programs based on the topics they are interested in by using Samsung Gear headset.
Prior to the experiment, there are series of questions asked to the candidates regarding their level of disabilities, types of rehabilitation undergoing and motivation factors.
After the tryout, we made one more experiment to get know candidates post-feelings and thoughts. This is the most direct way of learning about their preferences, acceptance and whether they would be more motivated to do therapy if it is incorporated with VR.
The video below  shows some footages of the volunteers while they are immersed in their virtual world either under the ocean, on a rollercoaster or traveling to their dream destinations.
Despite of several minor challenges with hardware encountered during the tryout the feedback was very positive. Candidates and their parents combined with the findings gathered from both literature review and expert interviews have shown potentials and psychological benefits towards this development.